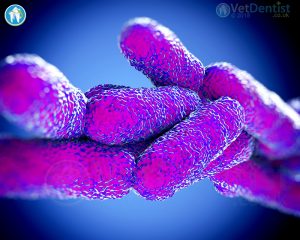 One of the major issues regarding other water supplies in your practice is the potential risk from Legionella spp.
The requirements for testing and assessments come under the  Health and Safety at Work etc Act 1974, the Control of Substances Hazardous to Health Regulations 2002 and the Management of Health and Safety at Work Regulations 1999. Other terms you may find used are Acop L8 (the legislation surrounding the control of Legionella in water systems) and HSE HSG274 guidance (which is referenced below).
In essence there is a requirement to assess risks of Legionella spp where your premises store or use water and where there is a means of creating and transmitting breathable water droplets (aerosols). In other words where there is a reasonably foreseeable risk of exposure to Legionella spp bacteria.
You have a duty to assess risks if water systems:
Have a water temperature between 20-45°C
Create breathable droplets, e.g. showers, cooling towers, evaporative condensors (distilled water creators), humidifiers etc
Stores, or recirculates water
If risks are low and are properly managed, then simply recording the process may be sufficient. If there are any concerns then professional advice may be required. A useful contact might be the Legionella Control Association.
One simple test is to ensure that your water systems normally achieve hot water storage temperatures above 60°C and that hot water is delivered to ALL hot taps at a temperature above 50°C within 1 minute of turning on the hot tap. Cold water temperatures should be below 20°C within 2 minutes of running the cold tap.
Other resources are:
HSE: Audit checklists for legionella bacteria in water systems

HSE:  Code of practice for control of legionella bacteria

Rapid Test Kit for Legionella in Water Lines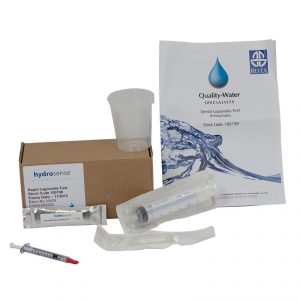 There is a test kit able to detect the presence of Legionella pneumophila serogroup 1 bacteria in Hot and Cold water systems and Dental Unit Water lines in Veterinary Practices. The test operates via a Lateral Flow Immuno-Chromatagraphic Assay (LFICA). This test is intended for the analysis of water samples only and is not suitable for the diagnostic testing in a clinical or medical situation for the detecting of Legionaires Disease in Humans. The product is intended for use as part of the overall water treatment management and risk reduction approach and should not be used as the sole method for assessing risks associated with Legionella bacteria. This Legionella test is an ideal maintenance control test giving rapid results on site in as little as 25 minutes.
Traditional Laboratory based tests can take unto 14 days to get a result. It is especially useful if the weekly thermal testing of Hot and Cold water indicates the upper and lower parameters are not being achieved or maintained. The test itself is very easy to complete and gives you a rapid result within a staggering 25 minutes meaning a potential outbreak can be contained and treated quickly and effectively.