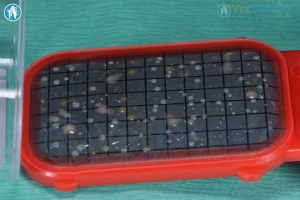 The development of VetDentist.info arose from the realisation that few veterinary practices were aware of the potential hazards associated with "routine" dental work. Having used Biofilm control measures and regular bacterial monitoring with success for well over a decade we assumed that everyone else was doing the same. Discovering that we were unusual in this respect, we decided to work with our partners to help bring the fruits of many years' experience to other veterinary practices.
Our aim is to help all veterinary practices achieve a safe dental environment for both patients and the staff working there.
In addition we aim to create a valid and credible certification system for veterinary practice hygiene systems.
Bob Partridge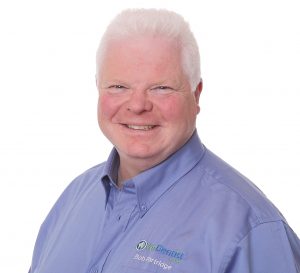 Bob Partridge provides veterinary dental services from a dedicated referral practice in North Leeds. Visit www.VetDentist.co.uk for more details.
Bob qualified from Edinburgh's Royal Dick Veterinary School in 1984 having served briefly in the British Army with the Royal Engineers. After a period in mixed, equine and small animal practices he established his own practice in Harrogate in North Yorkshire, England in 1988. His interest in Veterinary Dentistry was established in 1986 when he was one of the first vets in the UK to have access to a high-speed air driven dental machine. This led to Bob being a founder member of the British Veterinary Dental Association (BVDA) in 1988 and acting as Treasurer. The practice in Harrogate grew and in 1992 Bob created the first Veterinary Hospital in the whole of North Yorkshire (England's largest county). An integral part of this development was the "Peter Emily Dental Theatre" and the numbers and complexity of the dental cases (both internal and referred) increased. The practice opened a further branch practice in Ripon. In 1998 he attended his first European Veterinary Dental Society meeting and has been a regular attendee since. In 2011 Bob achieved Diplomate status of the European Veterinary Dental College. This was one of his proudest moments as it represented many years of work and allowed him to use the accolade of Recognised European Veterinary Specialist in Dentistry. He is also now a Recognised RCVS Specialist in Veterinary Dentistry.
In 1999 Bob founded Pet Smile Month, an annual pet dental health promotion. This led to over 1500 veterinary practices in the UK providing free dental check-ups for clients, together with distributing dental health promotional materials and widespread media coverage in the press, radio and TV.
In 2016 VetHospital was sold to Medivet, allowing Bob to concentrate on his referral and dentistry work and he set up a new purely referral practice in North Leeds in 2018.