Focusing on infection control within Veterinary Dental practices.
If you are looking for general information on Veterinary Dentistry, or to refer a case with dental problems, then please visit our sister site www.VetDentist.co.uk.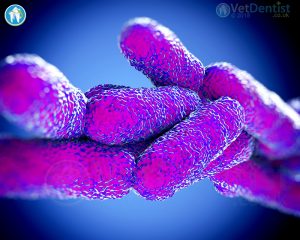 Veterinary practices will have infection control measures in place. However the particular area of Dentistry within the practice may be somewhat overlooked when compared to the systems in place for sterile orthopaedic surgery for example.
There are significant potential health concerns relating to dental units – but these can be controlled with effective remedial action and maintenance. Regular testing is essential to ensure that compliance is being achieved.
Whilst there are health concerns, these are relatively easily manageable. In this situation the massive benefits that modern dental units provide to the Veterinary Dentist should not be underestimated. Allowing veterinary dentists to properly perform their rôle has brought untold health benefits to countless thousands of patients.
Our human colleagues have more structured hygiene monitoring systems in place, supported by the Quality Care Commission and the requirements of the General Dental Council. Whilst undoubtedly onerous in terms of the requirements for record keeping, the systems are designed to promote safety for both patients and staff in the dental environment.
Our Aims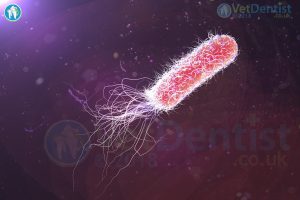 The aim of this site is to make use of the learnings from the human dental arena and to present information about the potential hazards we face in the veterinary dental field. Most importantly our aim is to suggest practical and relevant solutions to minimise risks for our patients and for our teams.